Making money and marriage work is easy, right? Two become one and all decisions are piece
of cake. I can hear you laughing!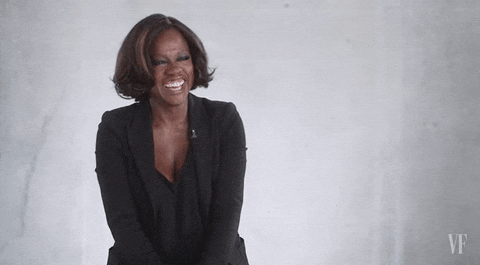 If you've been married for any amount of time, you know that's not the case.
Why? Because a source of joy and strength in marriage is how you bring your talents, personalities, and ideas together. Being on the same page with your values and goals allow you both a chance to keep one another accountable, encourage and support one another.
My husband Rob and I are on the path to financial freedom because we want to have more time together as a family and be there for the people and projects that matter most to us. So, if you look at how we're handling our finances, you can see that we're steadily moving in that direction. However, let's be rea – we don't agree on everything. There are some things that are near and dear to our hearts, but the other doesn't quite get. I love to travel and he enjoys technology. Depending on what we're looking to do in those areas, those can be pricey expenses. When we merge our finances, we agreed that our money is, well, ours.
So how do we honor one another and still keep to our family goals?
How to Work as a Team and Support One Another
On my podcast, I interview couples who've done extraordinary things together, like get out of
six figures of debt, travel the country, or retire early. Many times, one of the key components
to their success was finding a way to work as a team and appreciate the differences each person bring to the relationship.
Of course, every couple forges a path based on their personalities and circumstances, but here
are some patterns and tips that have helped us and other couples out with money despite having different goals and values in some areas.
Discuss Why It Matters
You probably think it's obvious why you should get that custom, high-end meat smoker, but it might not be so clear to your spouse. Give each other time to talk and listen. Once you understand the why, it becomes easier to be a team on things.
Respect Your Big, Mutual Goals
I understand you want to get it now, but don't let your wants override the big picture. What are you two striving towards now? How does your purchase fit in the grand scheme of things?
Budget Together
In some relationship, one is the "nerdy" numbers person. They love details, spreadsheets, and math operations with a weird passion. That's fine, but you both should have your say before you commit to a new money plan. Tension can come in when resentment builds if one or both sides feel like they're not being heard.
Start and Keep Money Dates
Having regular check-ins to not only look at the numbers, but talk about your goals are crucial. Money has its place as a tool, but your relationship is the focus on these dates. Are you two moving in a direction you're happy with?  If not, talk about it. Better to catch things when they're small than allow it to explode later on.
I shared some tips, but I'd love to hear from you now. How do you two work together on your more personal goals?
This article was written by Elle Martinez. Elle is the founder and host of Couple Money. Her new book, Jumpstart Your Marriage and Money, is designed as a four-week guide to help couples build their wealth together!
Need tips on budgeting? Check out this free guide, 21 Days to a Better Budget:
Free eBook on Budgeting
This eBook contains valuable budgeting information from 11 personal finance bloggers on creating an effective budget for getting out of debt, amassing wealth and attaining financial freedom.